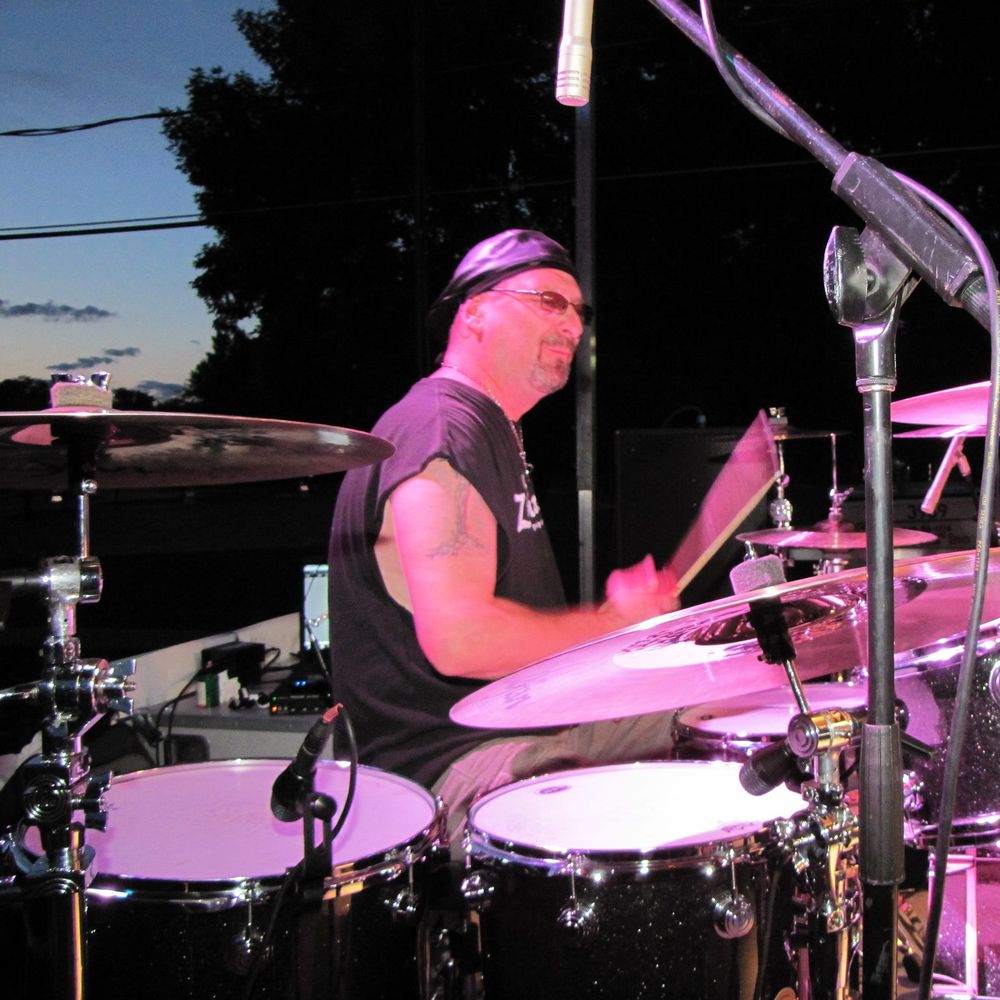 Jay McGurrin
Drums
Jay Theodore McGurrin
Jay has been a premier drummer for over 30 years on the national circuit as well as the local music scene in Buffalo, New York
 Jay is considered one of the best drummers in the business. He started playing drums at the early age of five and prides himself as a self-taught drummer, who quickly developed a style from influences such as: Neil Peart (Rush), John Bonham (Led Zeppelin), Mitch Mitchell ( Jimmy Hendrix), Ginger Baker (Cream), Buddy Rich and Gene Krupra, and his hometown influence the late Ted Reinhardt of Gamalon / Spyro Gyra.
 Jay brings more to the table then just his aggressive drumming style. His "play by ear" approach has rewarded him with a natural ability to sing while playing the drums. His vocals are a tremendous asset to every band he plays with, from lead singing to backup vocals, he has the uncanny ability to play with a smooth transition from vocals to drums over any musical styling.
 Through the years Jay has developed into a songwriter that has the ability to play other instruments although, self admittedly says, "Drums will always be my first love". Some of his projects include former bands: Vital Signs,Trial by Fire, Head First, Mother May I, Power play, & The Jimmie Vanzant band
Jay had played on a 5 year touring circuit with the late Jimmie Van Zant Band and you can also hear Jay play on the late Colin Tench's Hair in a G-String album.
Jay considers himself semi-retired but has been working on original songs and recording with Gordo Bennett one of his true mentors.
 Jay's ability to inspire others to play to the best of their ability is one of the greatest parts of having Jay in your line up. He aspires to drive forward and work hard to enjoy continued success in his musical career.